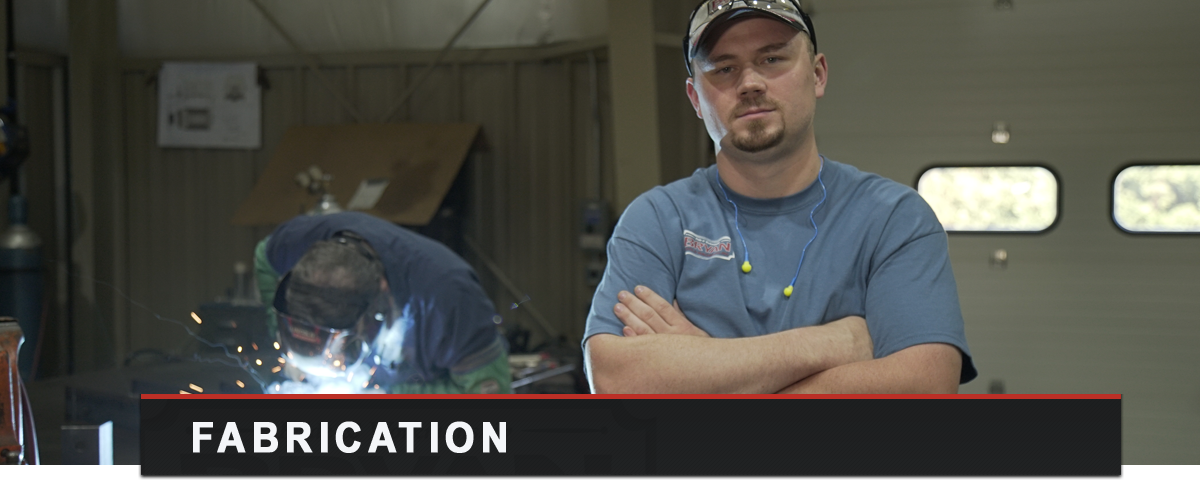 No matter the industry served or the materials used, the team at Bryan Tool has fabricated steel equipment, mobile communications equipment, steps, and elevators, just to name a few. We can tackle any project, no matter the size or complexity. A few industries we have supported include candy processing, packaging, bottling, pharmaceuticals, and essential government communications. Our customers choose us because we provide fabrication solutions from small to large scale structural projects. We listen to your needs, provide effective designs in a timely manner, built to your specifications and within your budget.
Welding
Bryan Tool and Machining offers comprehenisive welding services both in house and onsite. Our state of the art fabrication department is staffed by highly experienced craftsmen who have access to all of the tools and equipment needed for any size project
Cutting and Shearing
Cutting and shearing metal with precision is an essential part of the fabrication process. Fabrication is often needed in many of our Turnkey solution projects as well as service and repair both in house and on-site.