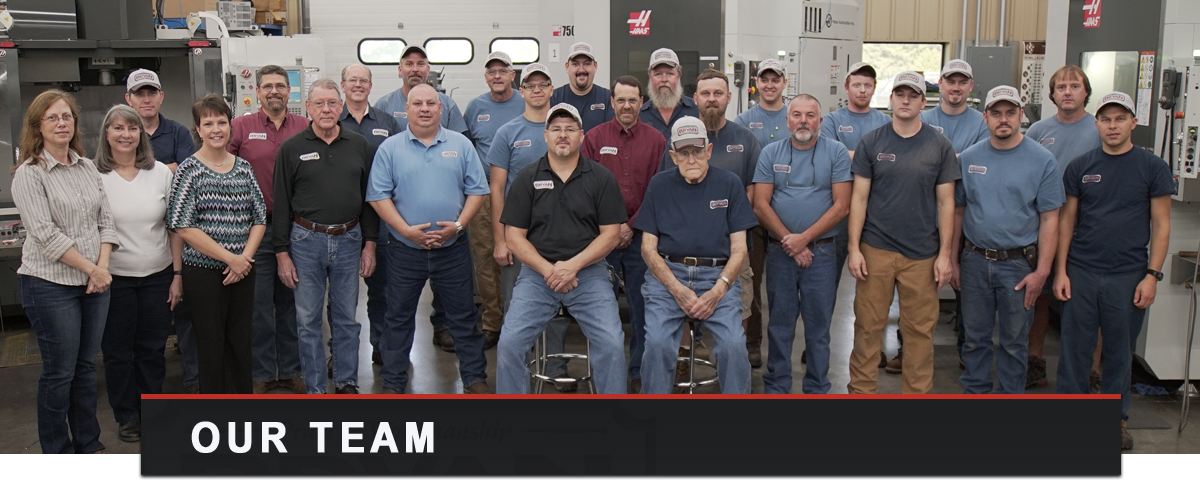 Production Staff
The highly trained and dedicated team at Bryan Tool is what sets us apart from other companies. They are the core of our business and our most valuable asset.
Many of the employees who work for us now were once students at Massanutten Technical Center learning under the unparalleled guidance of Founder John Bryan. Our team is the heartbeat of our business and our talented management staff provides them with the support they need to get the job done.
Jim Britton - General Sales Manager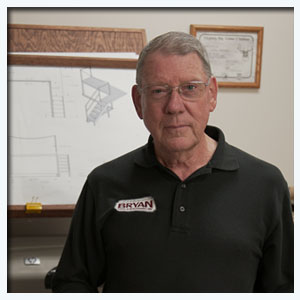 Jim Britton is the General Sales Manager for Bryan Tool. Jim joined the team in January 2009 after spending most of his career with Sullair Corporation in Tidewater VA. Raised in Newport News, VA, Jim and his wife Linda reside in Waynesboro, VA, and have two daughters, one living in Gloucester and one in Maui.
540.830.2311 / jim@bryantool.com
Scott Clatterbuck - Estimator and Sales Operations Manager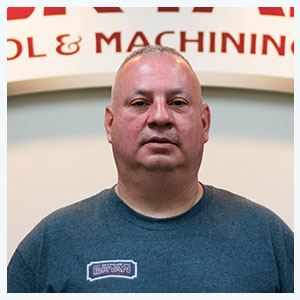 Scott Clatterbuck is the Estimator and Sales Operations Manager for Bryan Tool. He has worked for Bryan Tool for a total of 18 years and also is involved with customer relations. He is a Va. State Certified Machinist and was a student of John Bryans at Massanutten Technical Center.  He lives in Keezletown and enjoys spending time with his family the outdoors and sports.
540-209-5065
Sandie Morris - Resourcing Manager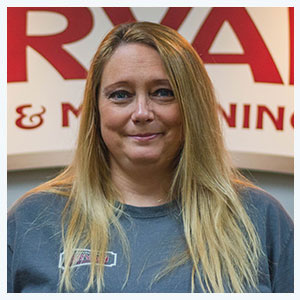 Sandie Morris joined the team in 2019.  She is the Resourcing Manager at Bryan Tool.  She has over 20 years of experience in purchasing and inventory management. She also handles the safety training and safety programs.  Born and raised in Broadway VA, Sandie and her husband Justin live in Broadway with their son Bentley.  Outside of work, she enjoys fishing, camping and spending time with her family.
Melissa Sabau- Controller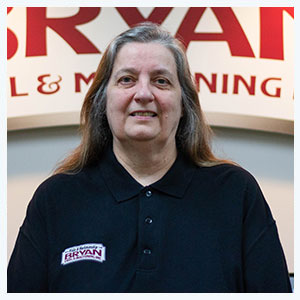 Melissa Sabau joined the team in March 2020 as Controller for Bryan Tool. Born and raised in Page County, she spent the majority of her career working at her family business in various accounting positions until closing the business in 2006. She then furthered her career as an Account Manager for a company in Bridgewater before moving to her current position at Bryan Tool. Melissa and her husband Peter have 2 children. She loves spending time with her family.
Rachel Bryan - Marketing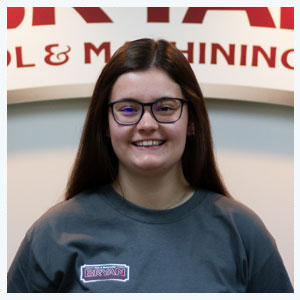 Rachel works in marketing at Bryan Tool. Born and raised in the family business she has spent a lot of time around the office, but just recently joined the team. She is currently at Blue Ridge community college studying business management. She is working to use and implement those skills at Bryan Tool. In her free time, Rachel enjoys spending time outside on her family farm and being with friends and family.
Brian Garrison - Electrical Division

Brian Garrison joined Bryan Tool in 2017 as the Industrial Electrical Lead.  He started  his trade by going through a four year apprenticeship at a Steel Mill in the Dallas/Ft. Worth area.  He worked twelve years in the Steel Mill and then moved on to work for a major brewer for seven years as an Industrial Electrician and then Managing the Electrical Department in Packaging for ten years.  Brian has a B.S. in Information Systems and has worked with a broad array of industrial electrical equipment, including Allen Bradley, Modicon, Mitsubishi, PLC's, HMI's and VFD's and much more. He has over 25 years' experience in the industrial electrical field and excels in troubleshooting equipment. Brian and his Wife Brooke and three kids, Reid, Drake and Rylie, moved to the Valley three years ago and fell in love with the area.  They enjoy traveling and working on the small farm they purchased near their home.
336.951.7507 / Brian@bryantool.com