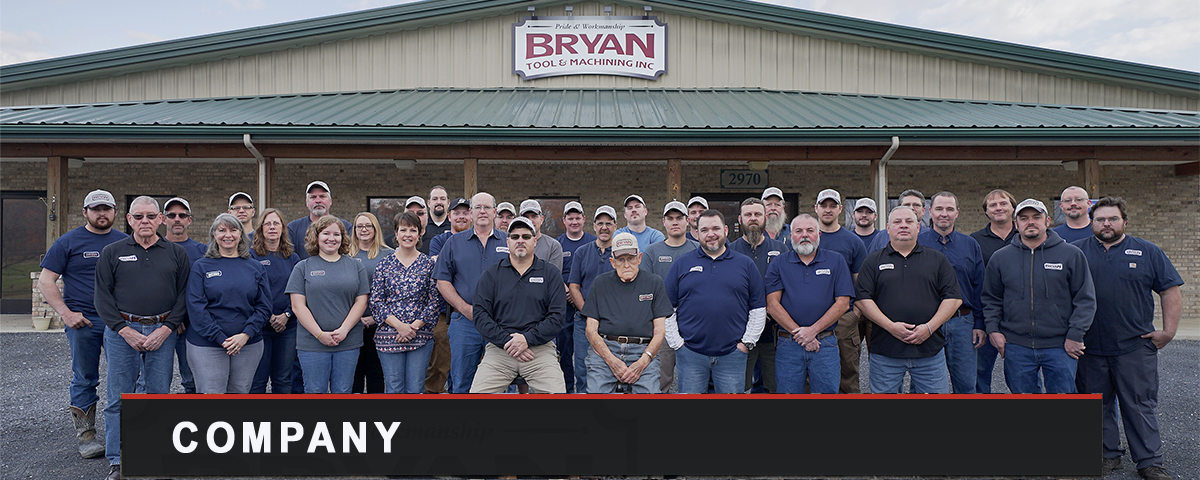 Overview
Bryan Tool and Machining, a veteran owned and operated business, believes in doing business the old fashioned way, but that doesn't mean that we are just a simple machine shop.
Our experienced team is dedicated to helping enhance and improve your work flow. We can do this by troubleshooting existing systems to increase efficiency, providing the necessary fix or making something from scratch.
As a licensed Class A Contractor in the State of Virginia we are able to extend our services onto customer facilities to augment their mechanical staff and deliver true Turnkey Service.
We proudly build our products in The United States of America.
Company History -
Over our impressive history we have worked on a multitude of projects in a variety of industries, including the support of Naval warfare efforts, CAD design, complex assembly lines, parescope design and much more. From specific bolts used by Coors to mobile cafes for the military, Bryan Tool can provide your company with turn key solutions. We deliver your product on time, within budget and to your complete satisfaction.
Our business was built, and continues to grow, based on four core principles.
Excellent Customer Service
Attention to Detail
Turnkey Mechanical Designs
Complete Fabrication
We Believe In Apprenticeship
Starting with the company's founder John Bryan we have always embraced the concept of developing the skilled tradespeople of tomorrow. That's the reason Bryan Tool & Machining works closely with local and regional Colleges, Technical Centers and High Schools. Over the years we have been able to sponsor young men and women interested in becoming machinists, fabricators and engineers.
Program Links:
Virginia Tech Career and Professional Development
Virginia Department of Labor and Industry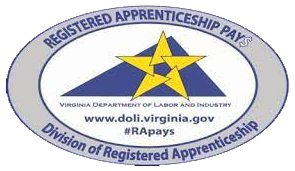 DFARS Compliant
DFARS compliance is a set of cybersecurity regulations that defense contractors and suppliers must follow in order to be awarded new DoD contracts, also known as the Defense Federal Acquisition Regulation Supplement (DFARS).
Bryan Tool is DFARS Compliant. We take the necessary measures to keep our customers intellectual property safe from foreign governments and cyber security threats. Confidentiality is foremost to give every customer complete confidence when working with us.
Company IT systems are managed by a highly qualified staff of IT professionals.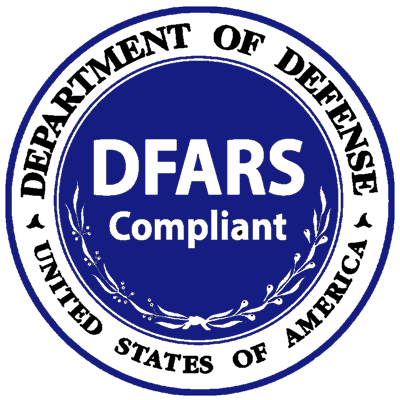 Licensed Class A Contractor
Bryan Tool is a Licensed Class A Contractor in the State of Virginia. This enables us to extend our services beyond our facility to customer locations to deliver true Turnkey Service. This includes onsite machining, fabrication, installation and repair services.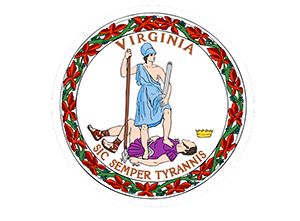 Safety
We maintain an A-grade in our safety management system to guarantee that we meet and/or exceed our customer's safety requirements for onsite work. This is achieved by participating with ISNetworld, a global leader in safety management verification.