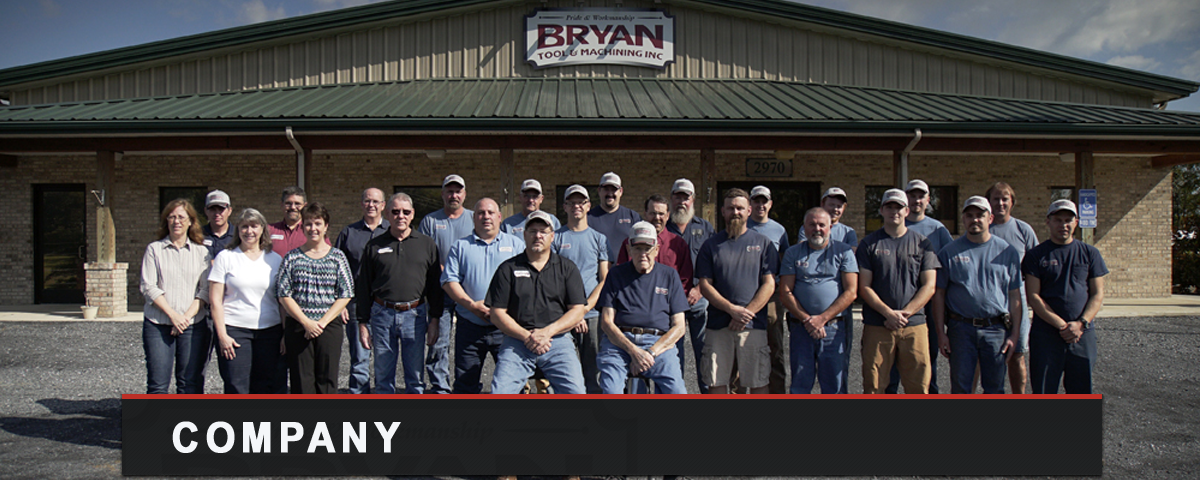 Overview
Bryan Tool and Machining, a veteran owned and operated business, believes in doing business the old fashioned way, but that doesn't mean that we are just a simple machine shop.
Our experienced team is dedicated to helping enhance and improve your work flow. We can do this by troubleshooting existing systems to increase efficiency, providing the necessary fix or making something from scratch. Our products are made in America.
Our Impressive History -
Over our impressive history we have worked on a multitude of projects in a variety of industries, including the support of Naval warfare efforts, CAD design, complex assembly lines, parescope design and much more. From specific bolts used by Coors to mobile cafes for the military, Bryan Tool can provide your company with turn key solutions. We deliver your product on time, within budget and to your complete satisfaction.
Our business was built, and continues to grow, based on four core principles.
Excellent Customer Service
Attention to Detail
Turnkey Mechanical Designs
Complete Fabrication