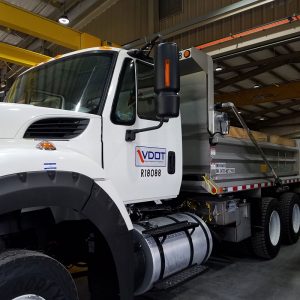 Bryan Tool and Machining has completed several projects for the Virginia Department of Transportation over the years. And over the past weeks we produced brackets to attach the massive plows used by VDOT to clear snow from Valley roads. Our company is fortunate to have an excellent design & fabrication team who was up to this challenge.
We worked together with VDOT to develop a design that would be ideal for mounting the snow plows onto various trucks.There were many variables to consider in this process including plow weight, pressure to be applied as well as ease use and safety. It's of utmost importance to us that what we deliver to our customers is going to more than meet their needs.
After our plan was developed and approved our fabrication team began work and started the process of building each bracket. Using quality materials from the start and carefully measuring, cutting and welding each piece into place. After assembly each bracket was fitted to ensure it would be ready when flakes are forecast to fall.
All that's left for the VDOT drivers to do is pull up to the plows and insert the bolts that fasten them to their truck. Our company is proud of the work we do and of the solutions we provide.
Click any image for a larger view.