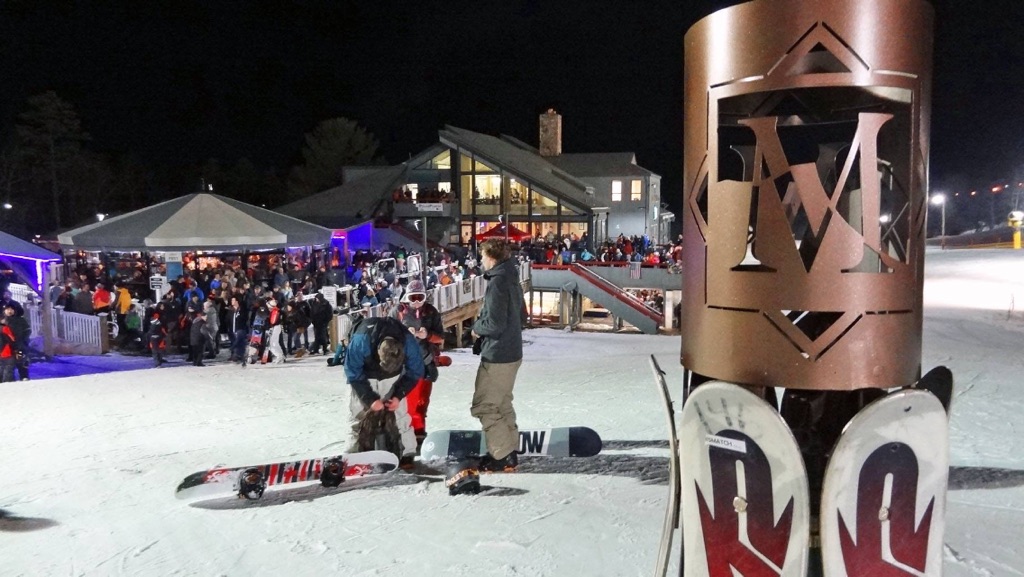 Massanutten Resort is perhaps one of the biggest tourist attractions in Rockingham County, Virginia. This four-season resort is recognized widely because of the consistent brand image that it projects locally and regionally. The company invests a tasteful quality décor, structures and signage to achieve its brand image.
Bryan Tool & Machining recently produced the top portion of a torch that would decorate the ski slope for a festival at the resort.  The torch ended up being a big hit as everyone loved it and complimented on how cool it was. We provided the design and crafted the metal top portion bearing the Massanutten Resort Logo and the Massanutten staff made the bottom portion with a snow sport motif. A gas fueled burner was built into the torch to complete the effect with a bright, fiery flame.
The time frame we had to fabricate the torch was very short and we are proud to have been able to deliver it in time for their event. Scott Clatterbuck, Estimator and Project Manager for Bryan Tool, guided the project to completion as he has done for many other projects. One of our talented Project Managers always coordinates our design and fabrication services with a client's timetable, resources and specifications to make the process as seamless as possible.
Our company greatly appreciates the opportunity to work with Massanutten Resort and we look forward to assisting them again. If you've never been to Massanutten Resort we encourage you to visit when you're looking for a fun outdoor experience!
Click The Logo To Visit Massanutten.com to see all they have to offer.